The consolidator at Lloyd's for private capital
Helios is the only listed investment company offering investors growth and returns from exposure to Lloyd's of London.
Shareholder returns are created from the underwriting capacity of the acquired LLVs, creating a fund with sustainable earnings and significant, regular acquisitive growth opportunities So far, Helios has acquired 71 companies with a total underwriting capacity of over £100 million. Helios has outperformed the Lloyd's market by 6% over the past five closed years.
Helios is an AIM-listed investment company which offers growth and returns by building a portfolio of underwriting capacity at Lloyd's by acquiring high quality Limited Liability Vehicles ('LLVs'). These LLVs replaced the famous Lloyd's Names at the start of this century, and are now coming up for sale as their owners age or decide to exit.
We are building a portfolio of Lloyds' capacity that outperforms the Lloyds' market average returns.
Nigel Hanbury
Chief Executive
At a glance
Underwriting capacity of the current 2022 portfolio
£232m
Net tangible asset value
157p
Outperformance against Lloyd's market
4.4%
How it works
Our model exploits a unique window as private capital evolves.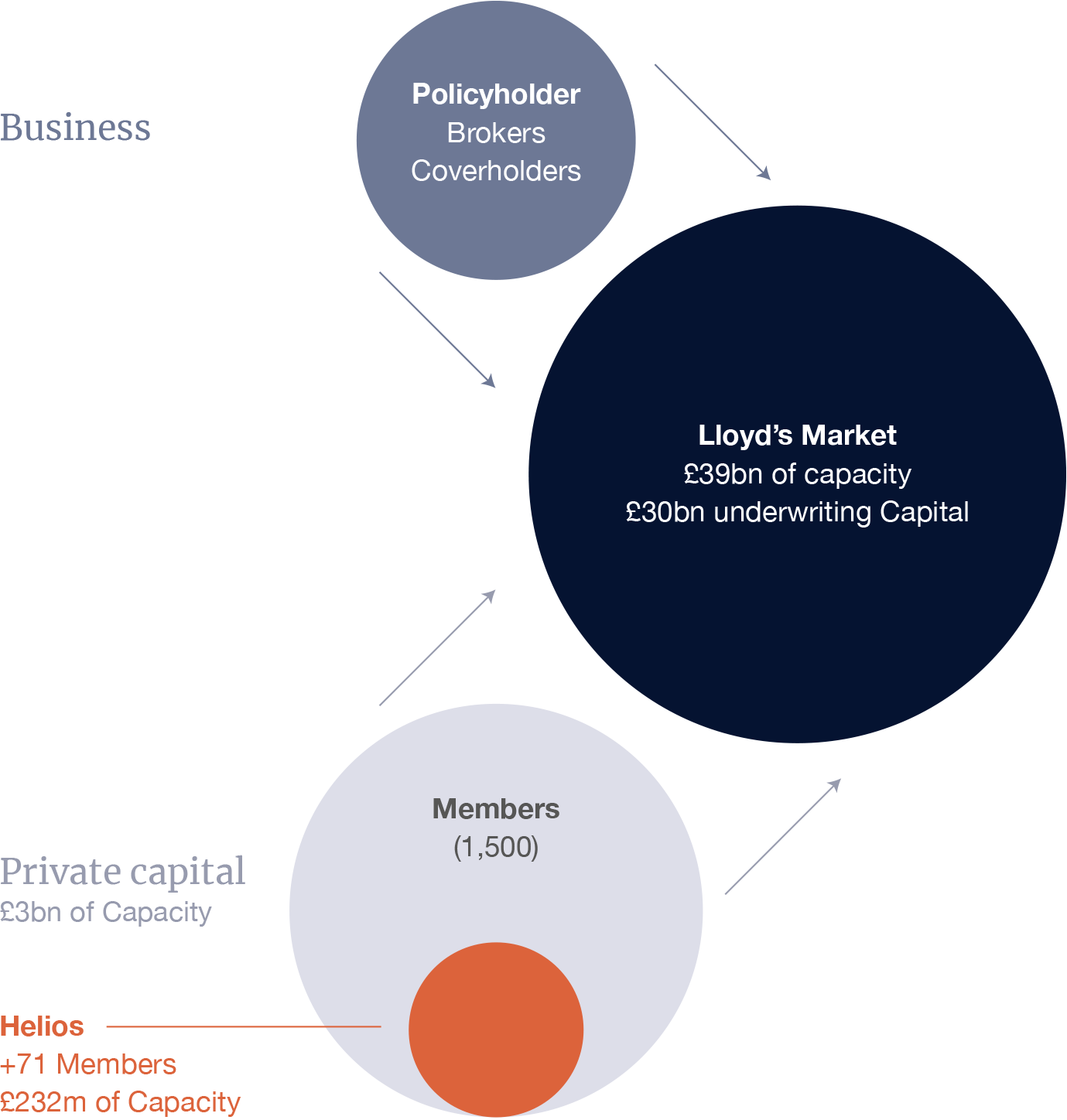 Continue reading