Building a high quality portfolio at Lloyd's
Helios focus on supporting the better managed syndicates, with seven leading syndicates providing 54% of our current portfolio.
The underwriting results of the Helios portfolio have consistently outperformed the Lloyd's market average, with the average return being 5.4% higher than the Lloyd's average (last seven closed years).
These incremental returns demonstrate the diversity and the breadth of underwriting expertise within the businesses comprising the portfolio of syndicate capacity.
A shareholding in Helios enables an investor the unique opportunity of a stock exchange listed vehicle which has direct participation across a spread of Lloyd's syndicates.
Michael Wade
Non-executive Chariman
Growth in retained capacity
£m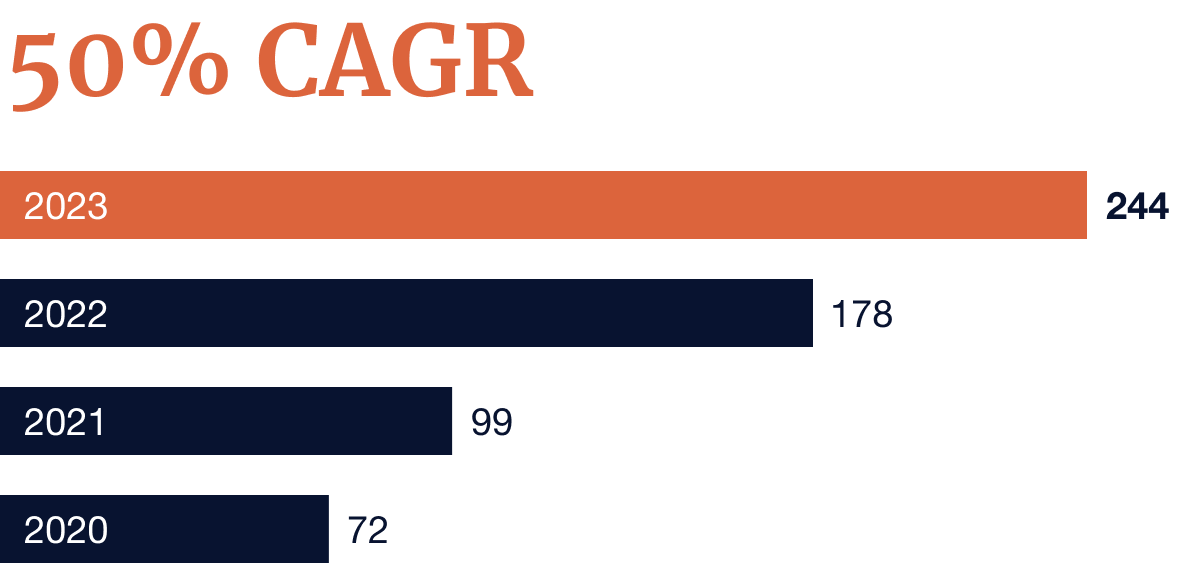 Net Tangible Asset Value per Share
(current estimate in pence)
Helios portfolio
Top ten holdings by Managing Agent
(September 2023)
Syndicate
Managing agent
Capacity £M
Helios portfolio % of total
623
Beazley
28.9
9.3
510
TMKS
28.2
9.1
5886
Blenheim (Asta)
27.1
8.7
1729
Dale (Asta)
20.1
6.5
609
Atrium
18.4
5.9
5623
Beazley
17.7
5.7
218
IQUW/ERS
17.7
5.7
1985
Flux
16.9
5.4
33
Hiscox
15.3
4.9
1988
CFC
15.0
4.8
Subtotal
205.3
66.1
Other
105.5
33.9
Total Helios portfolio
310.8
100
Dividend for the year
(pence per share)
Continue reading